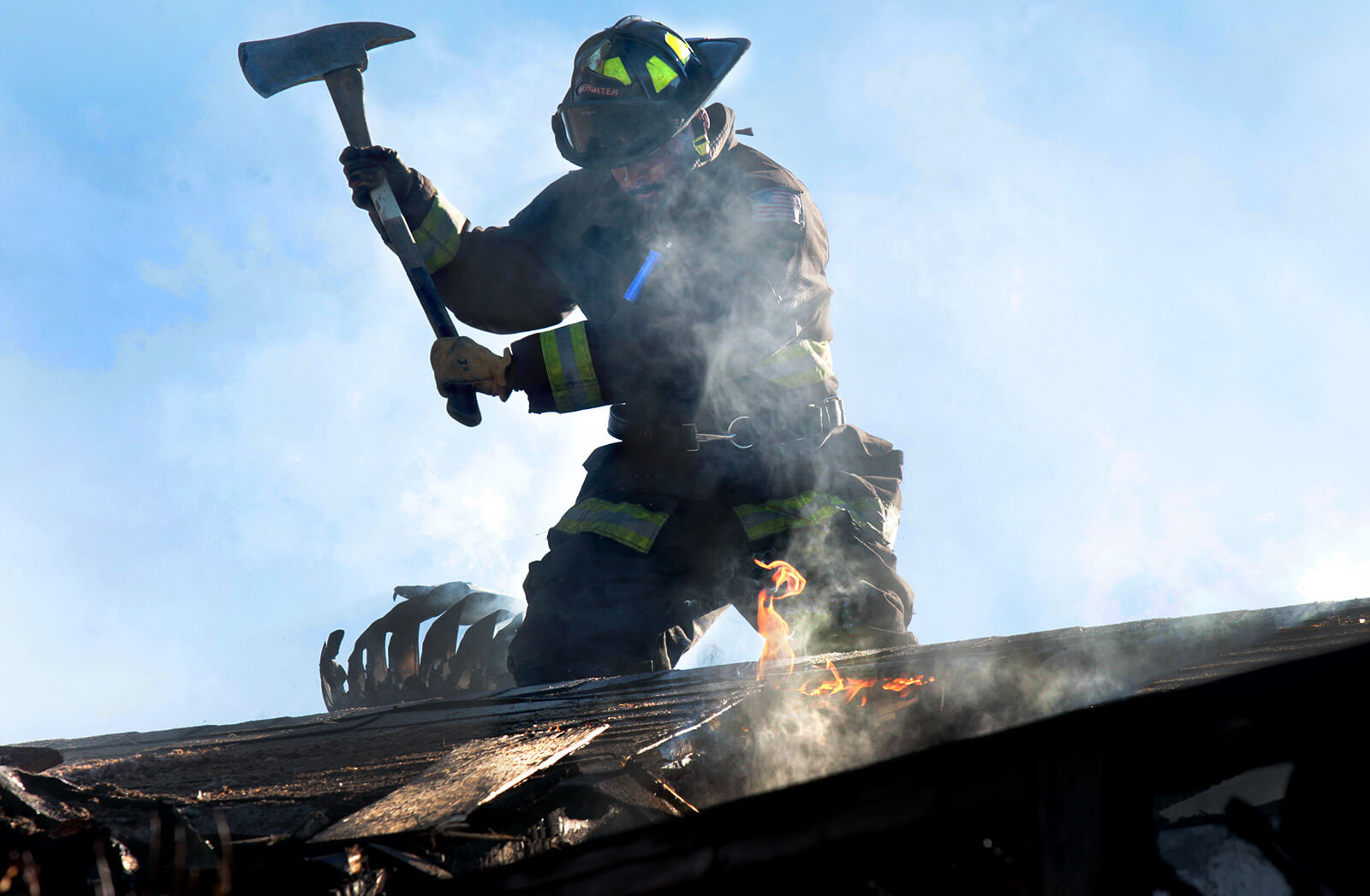 Oakland Firefighter Keith Bowers battles a flame atop a roof on Bryant Street in Oakland, Calif.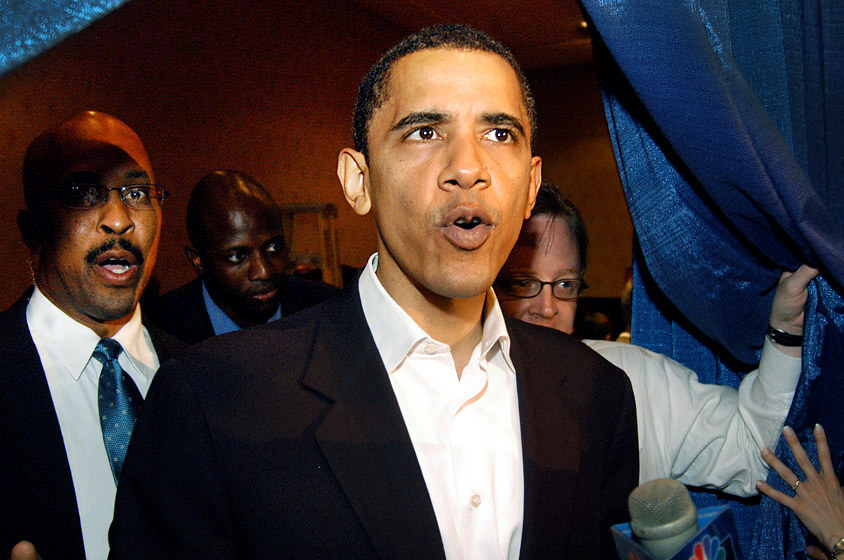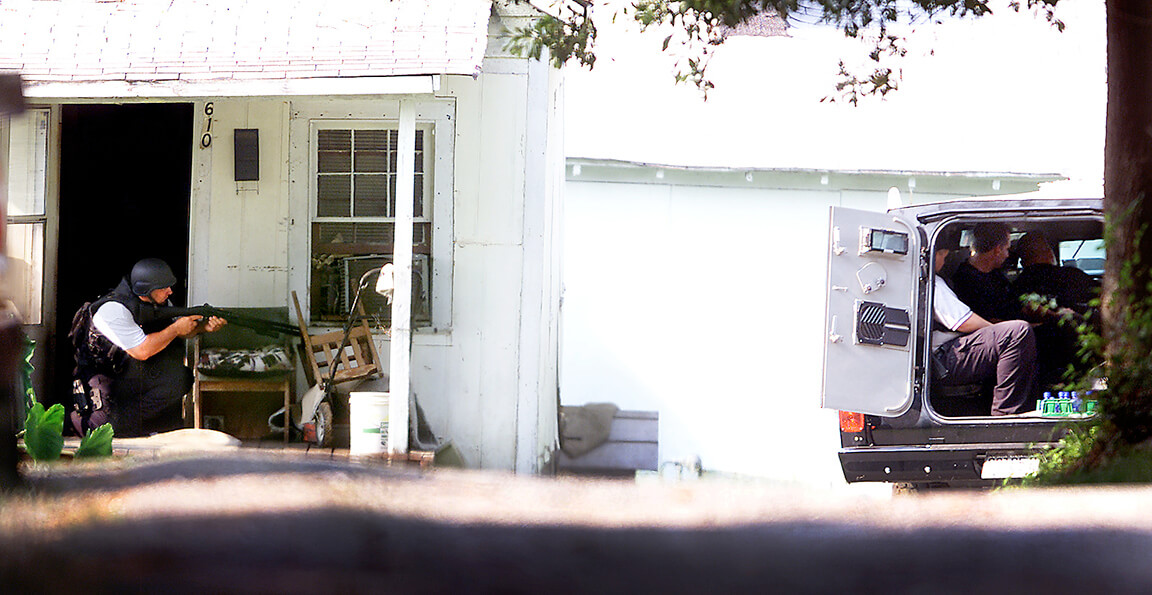 Police surrounded a house, during a home hostage situation, in Gastonia, North Carolina.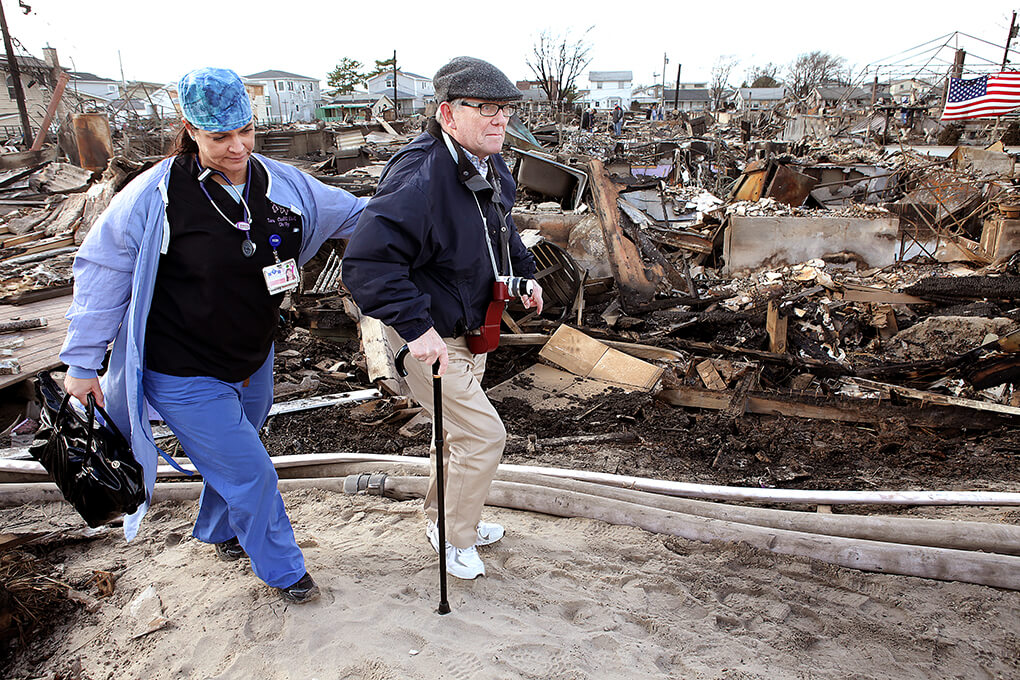 Nurse Tara Ciori helps escort an elderly resident through debris in Breezy Point, Queens, after Hurricane Sandy.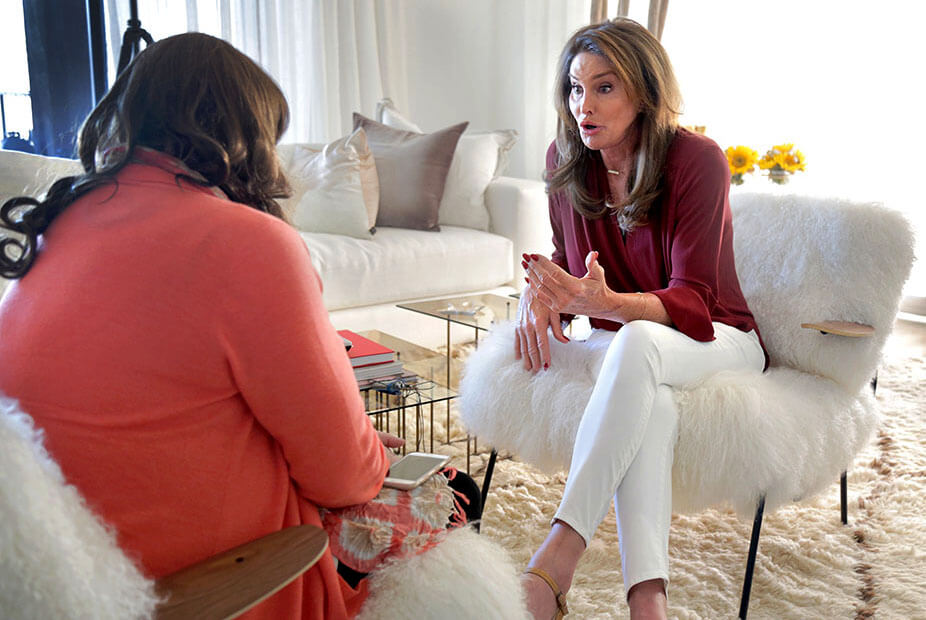 Caitlyn Jenner is shown during an interview in her home in Malibu, Calif.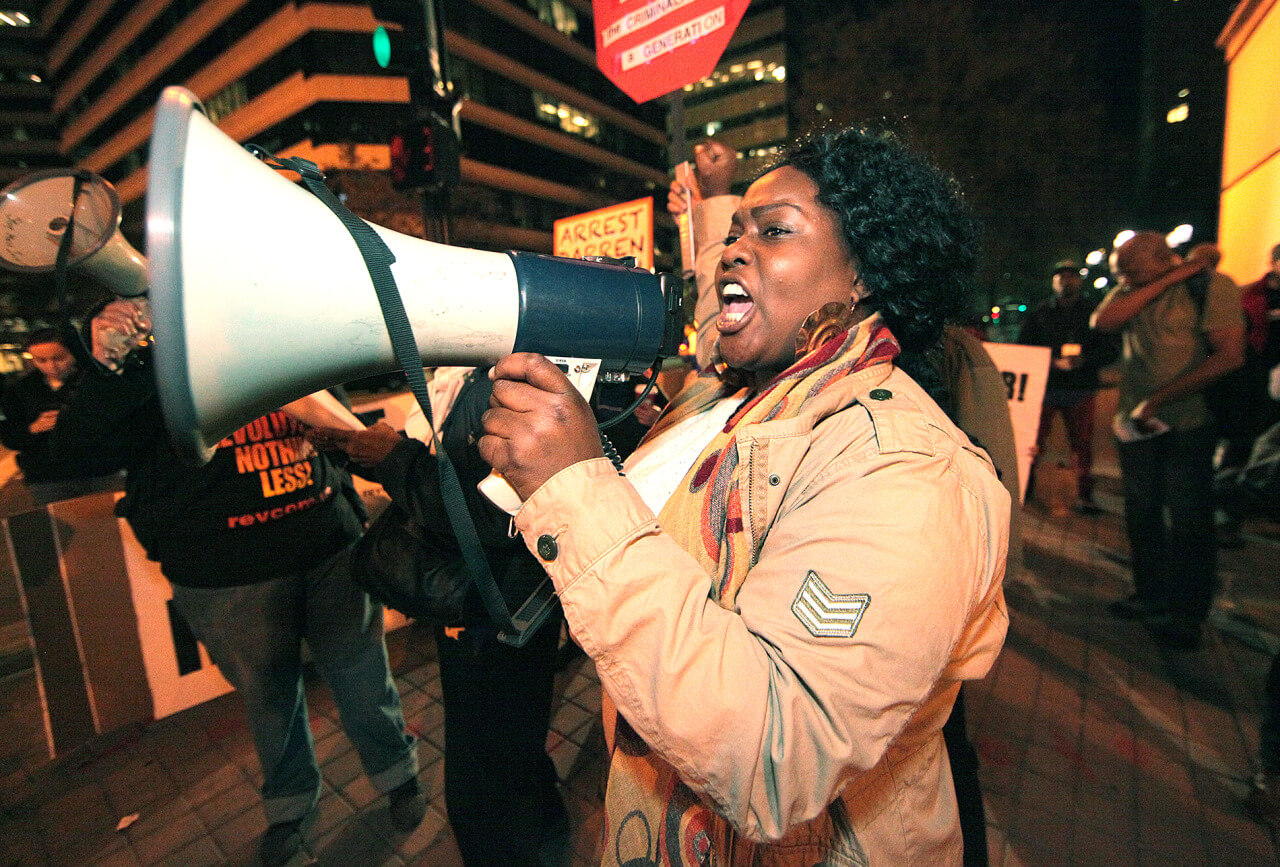 Cadine Williams leads a crowd of protesters at Broadway and 14th in downtown Oakland, shouting "Indict, convict, send those killer cops to jail."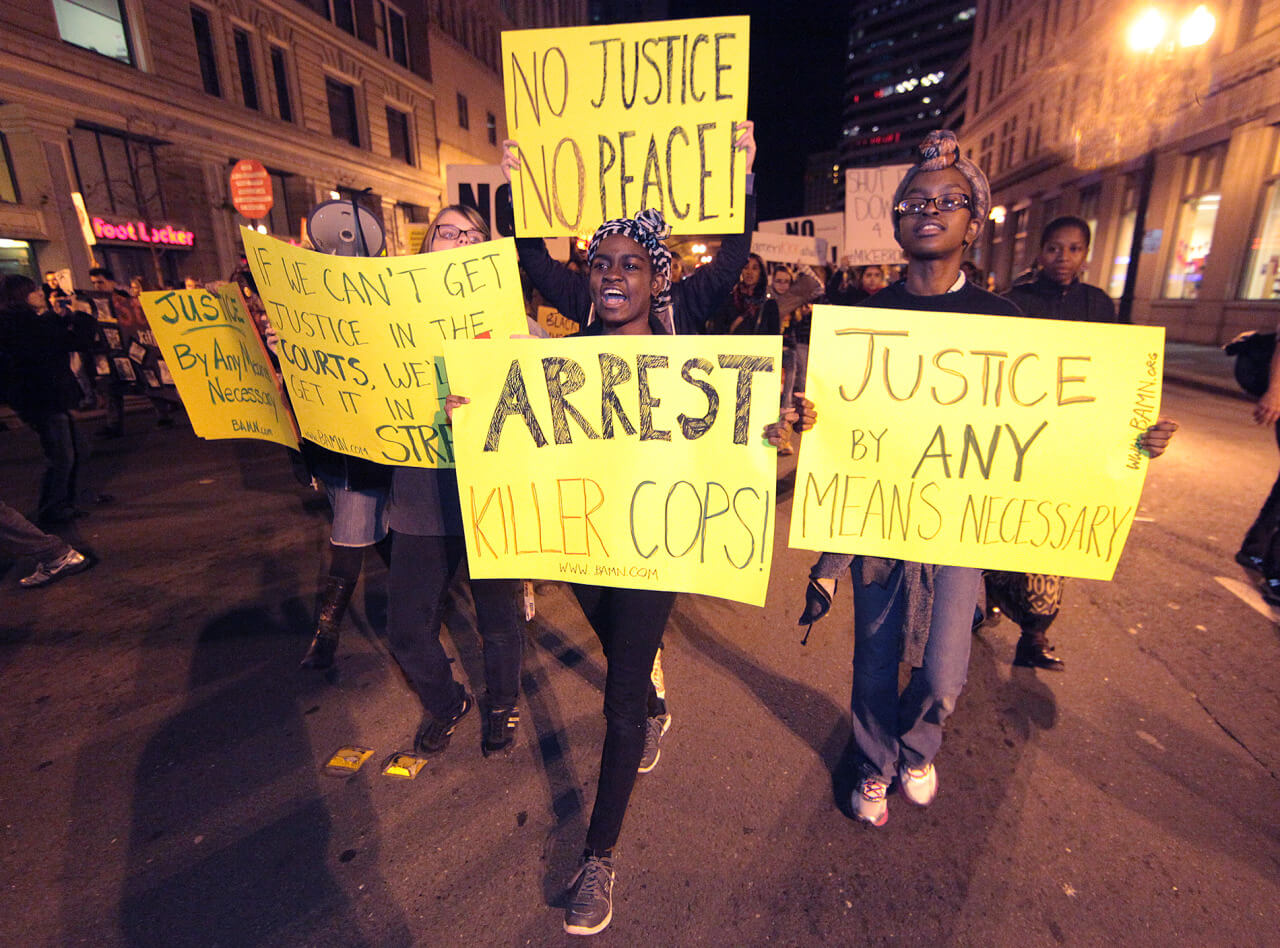 Lyric Rugley, center, and Shavontae Williams, right, protest in downtown Oakland.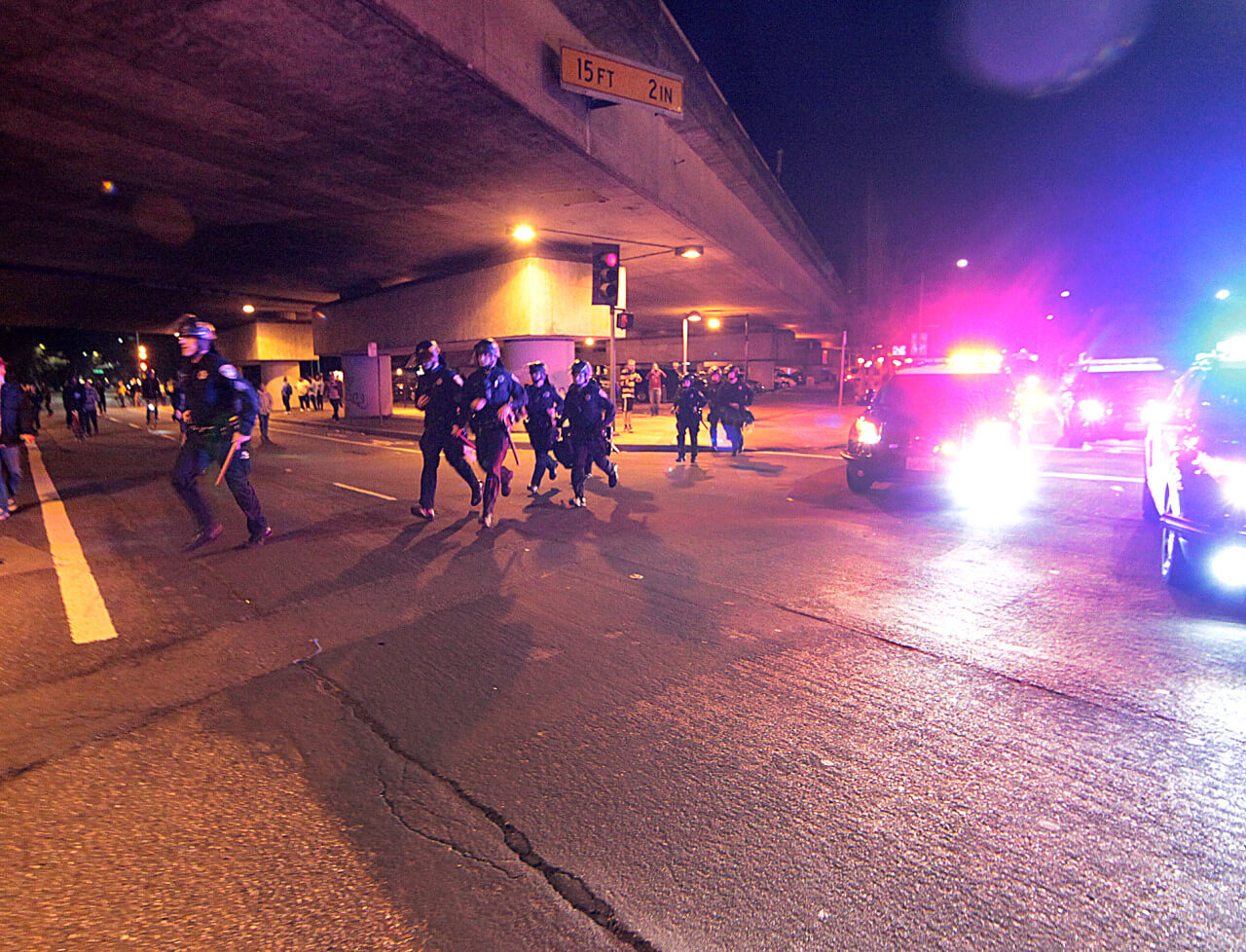 Oakland Police run toward protesters under a 580 overpass near Lake Merritt.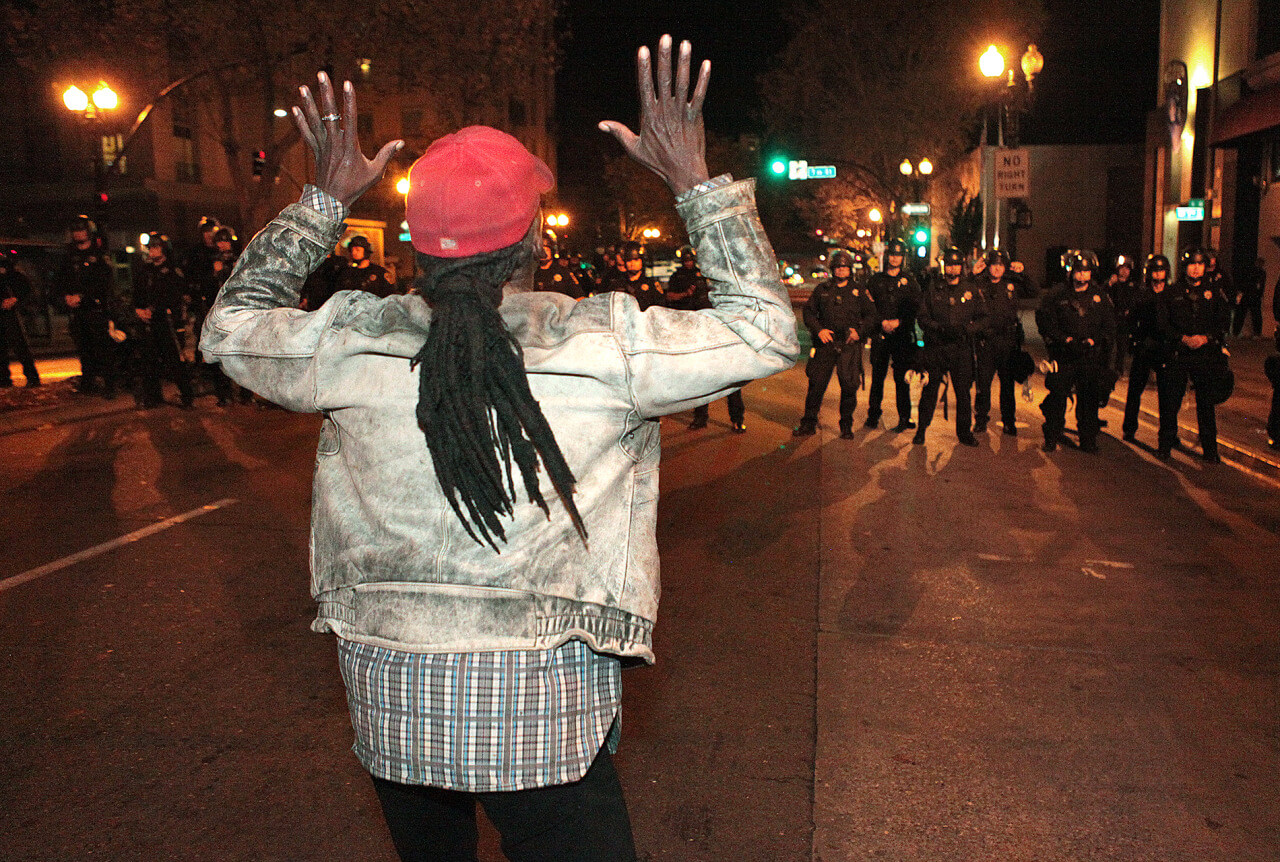 Protester Lawrence Wiley screams at police in downtown Oakland.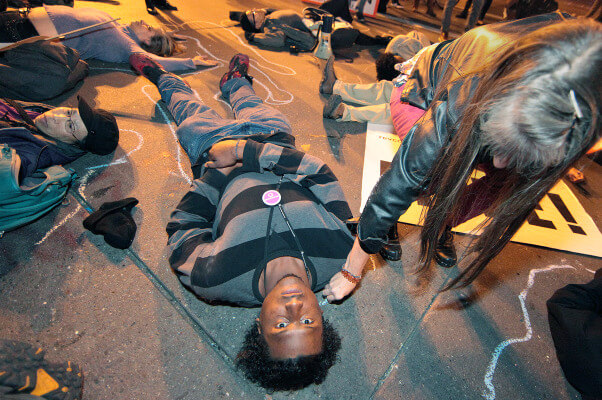 Pattie Rich, right, draws a chalk outline around protester Christopher Jackson, as a group lay in the street at the corner of Broadway and 14th in downtown Oakland.
Oakland Police stand on 580 in an attempt to block protesters.
Quincey Carr protests in downtown Oakland.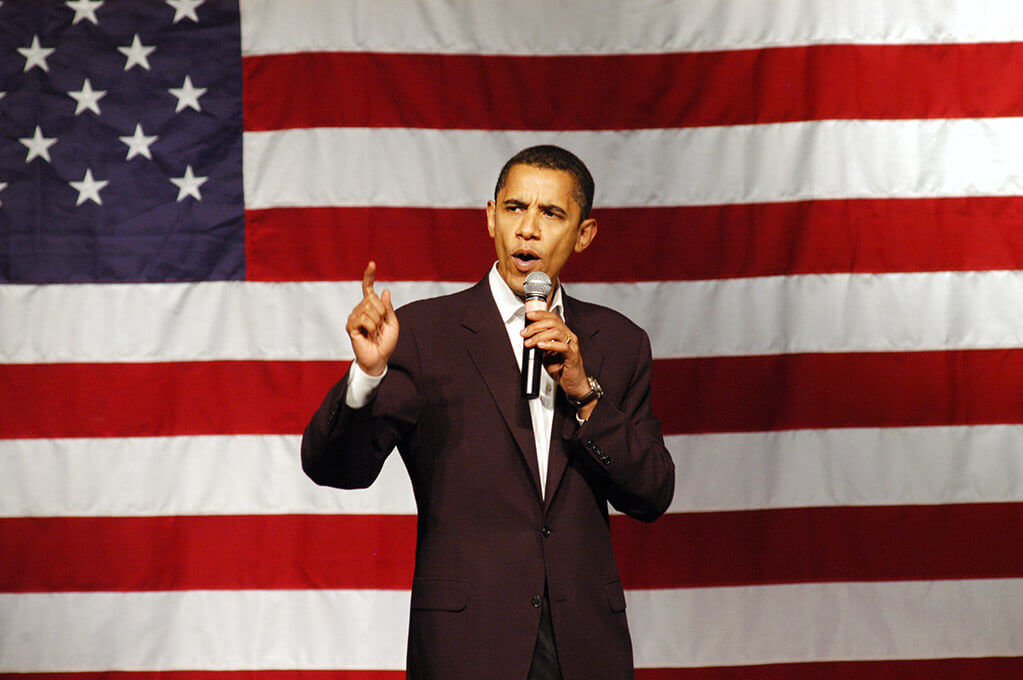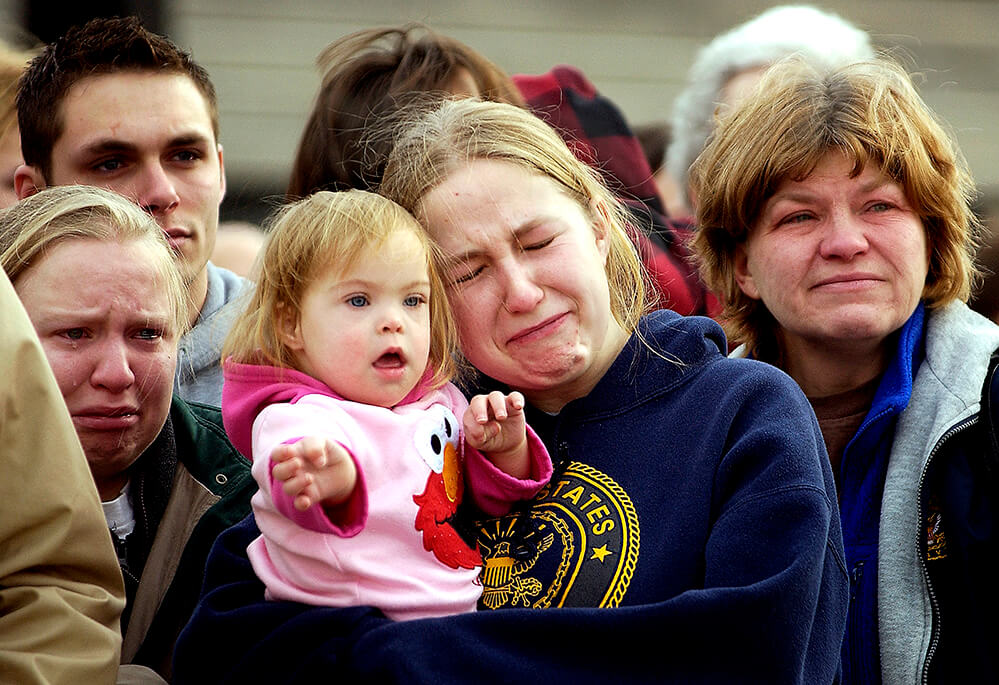 Families gather, including Ashley Heinrich, center, holding daughter Gabrielle Kallas, 19 months, to watch as members of the NAVY Seabees, including Ashley's husband, deploy overseas, in Dubuque, Iowa.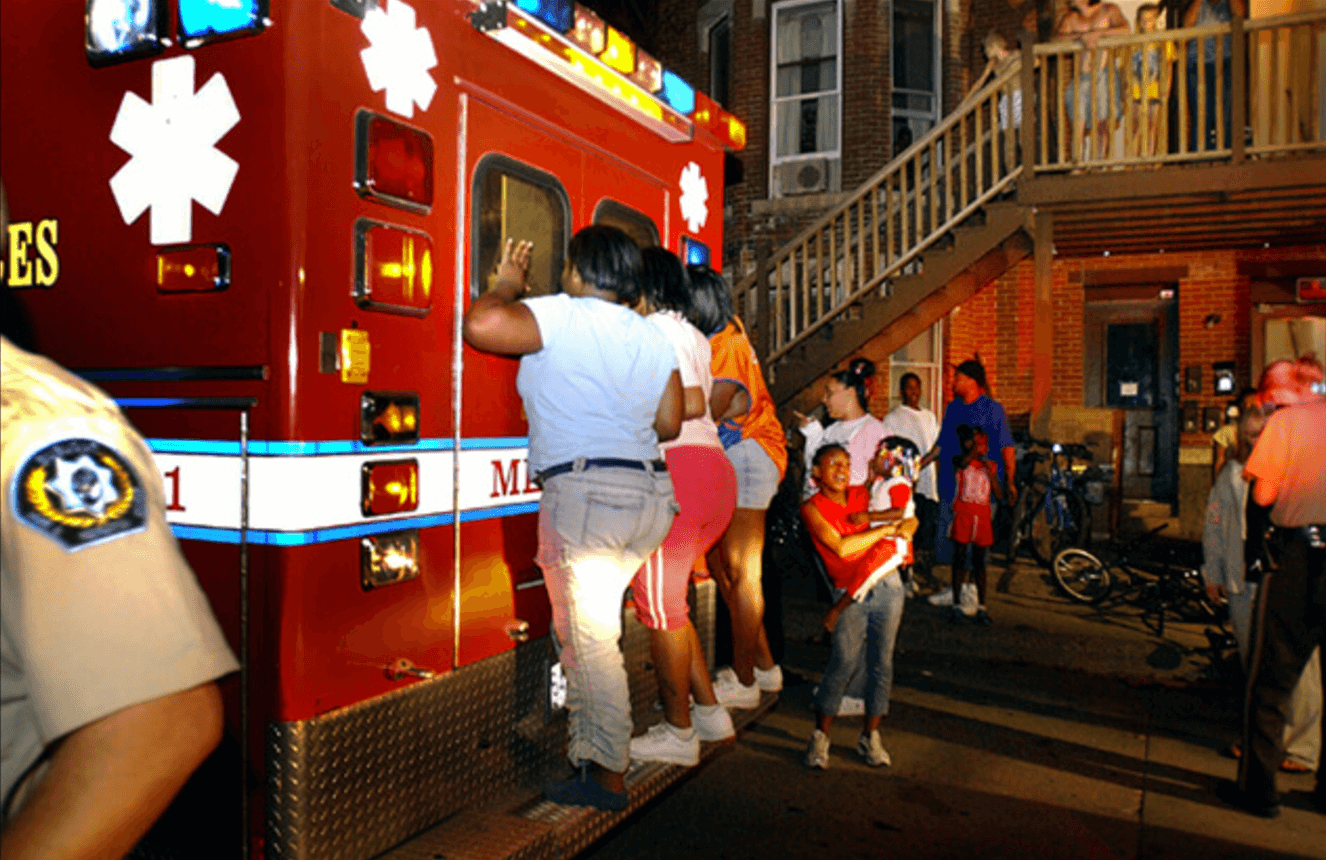 Teenagers peer into the back of an ambulance where a pregnant 17-year-old, April Johnson, lay after being stabbed repeatedly in her home in Dubuque, Iowa.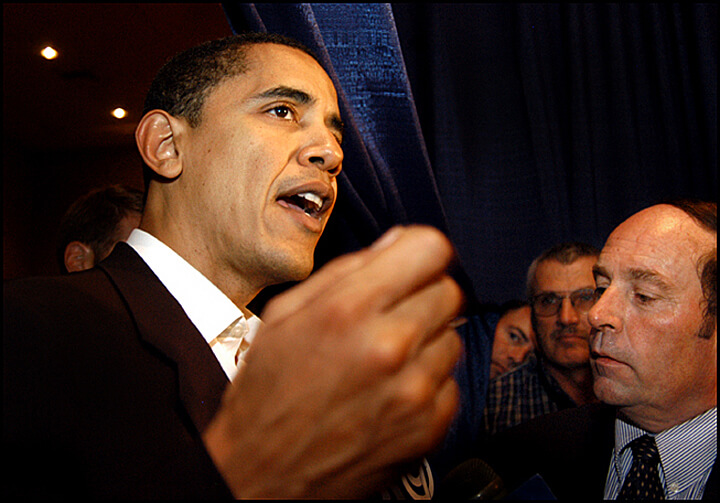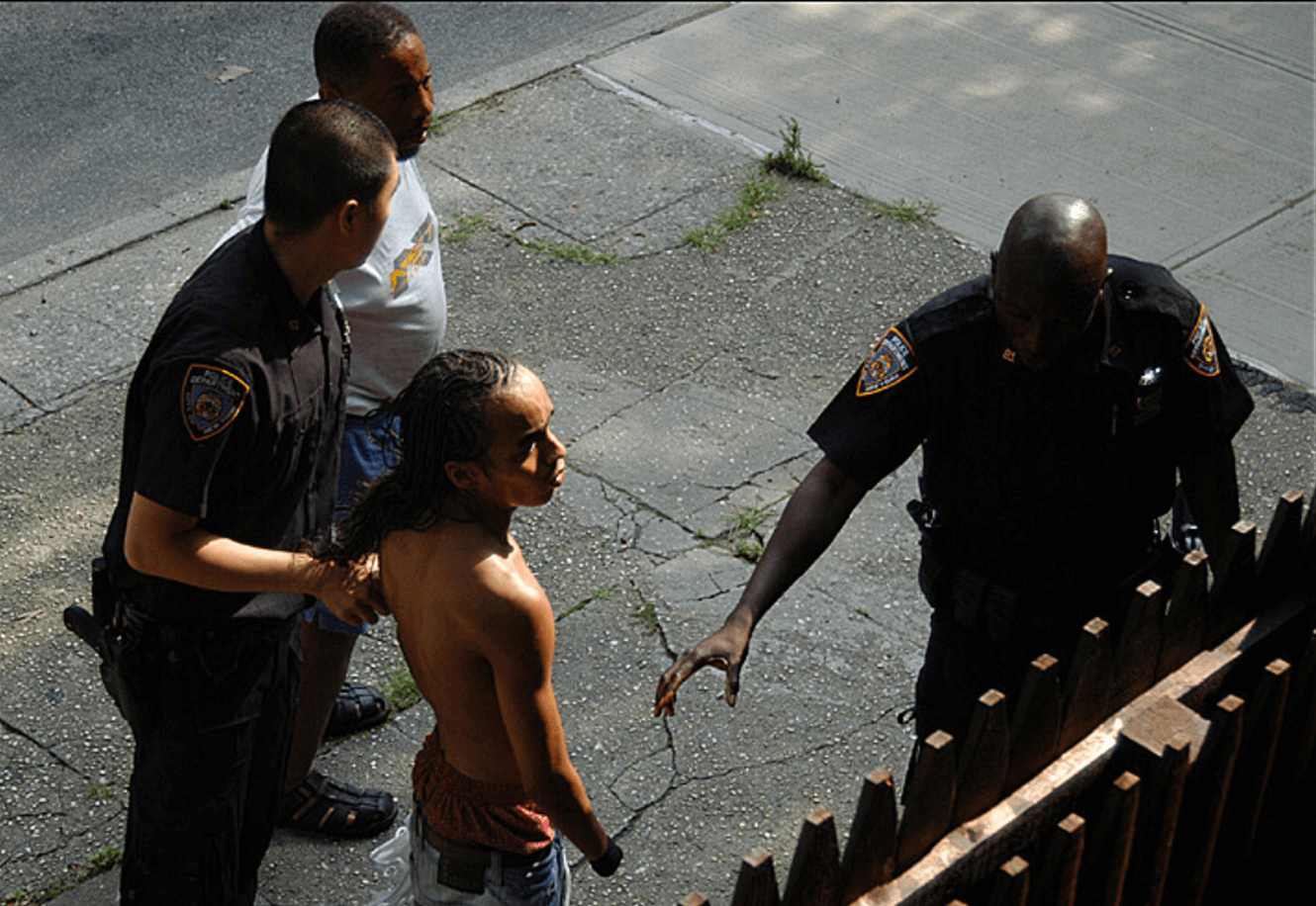 Police hold back a teen who wa trapping his girlfriend in a doorway in Brooklyn, New York.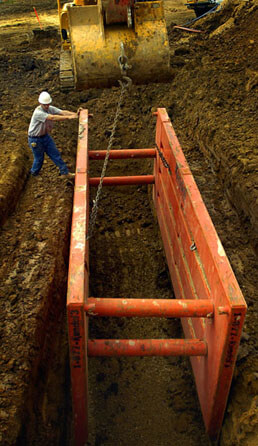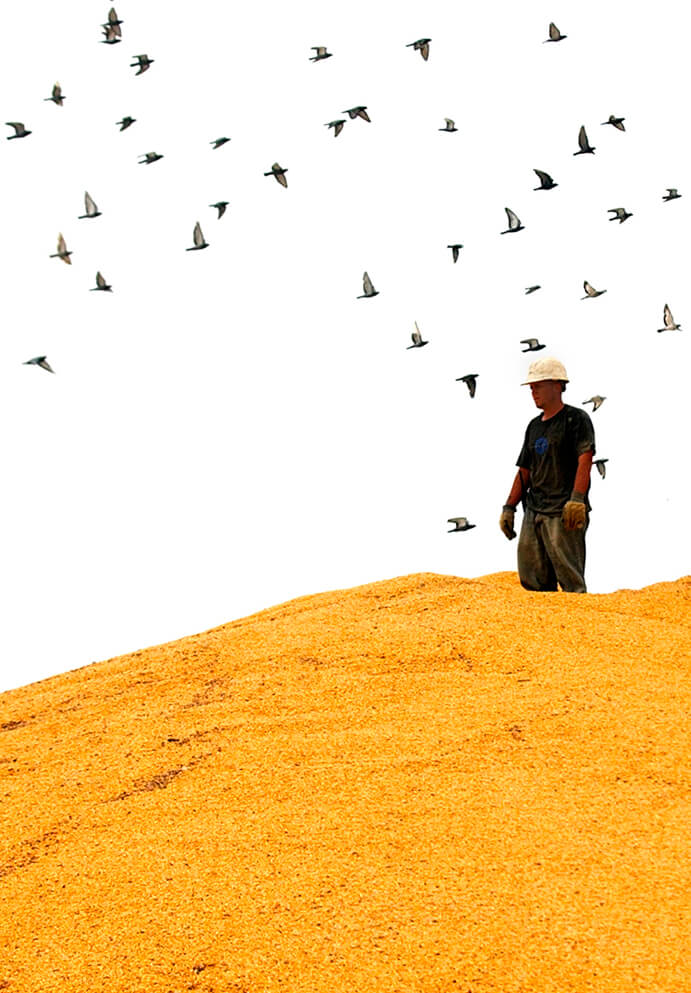 Mark Klenzman, of Peavy Grains, monitors the corn pile, in Dubuque, Iowa.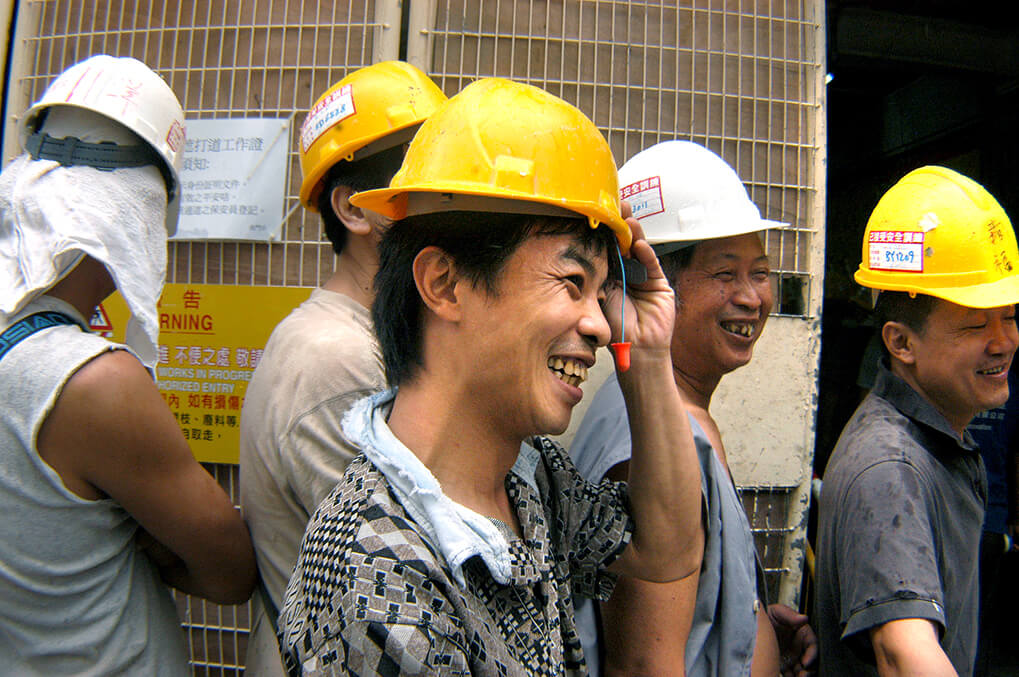 Construction workers wait in line, in Hong Kong.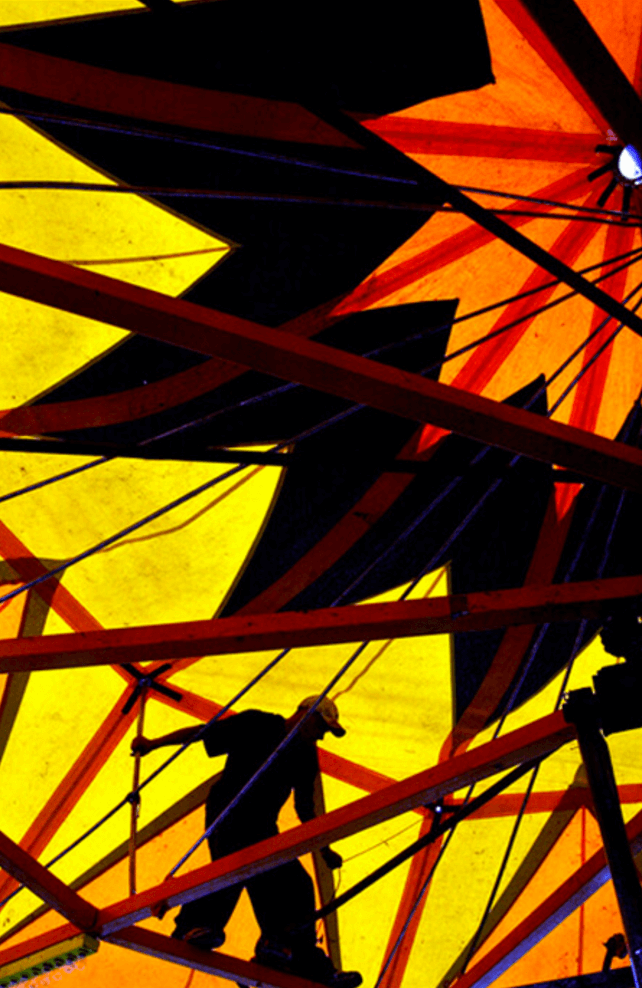 A worker steadies his balance while setting up a circus tent, in Naples, Fla..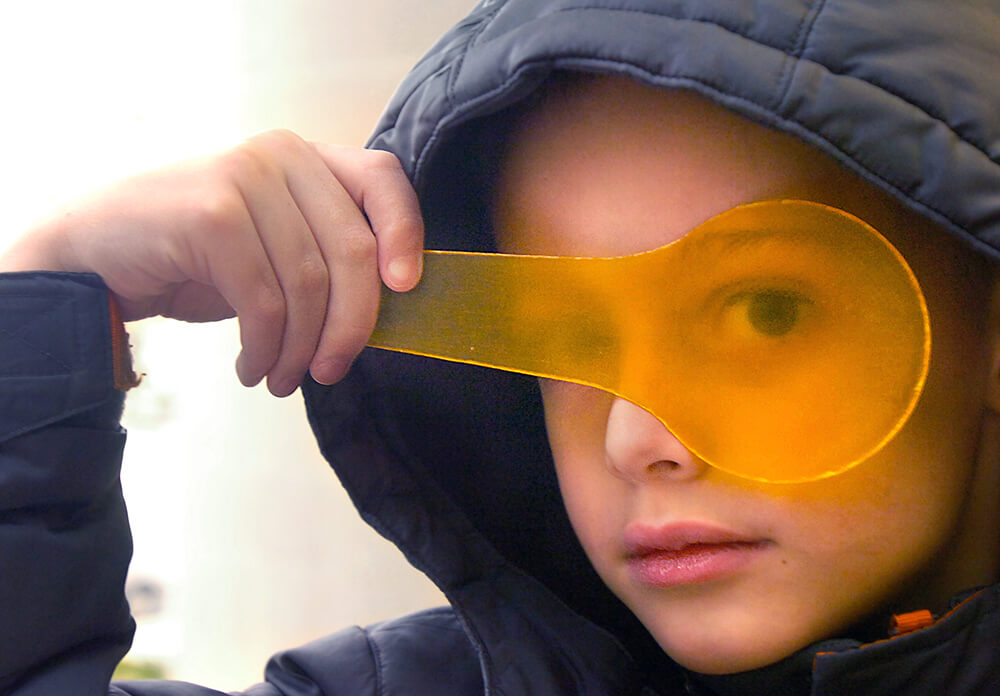 Carson Boland, 5, plays with colored plastic at the light table at Carnegie Stout Public Library.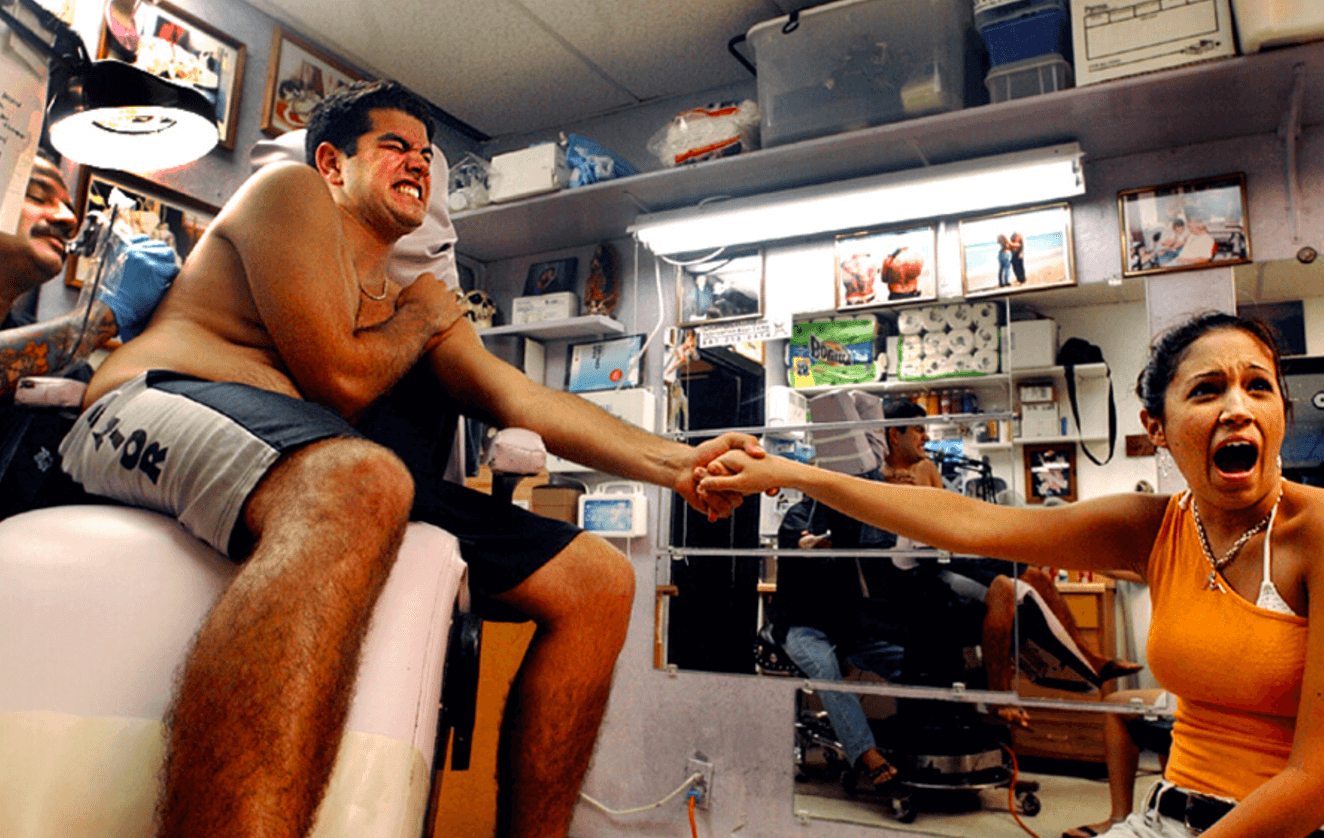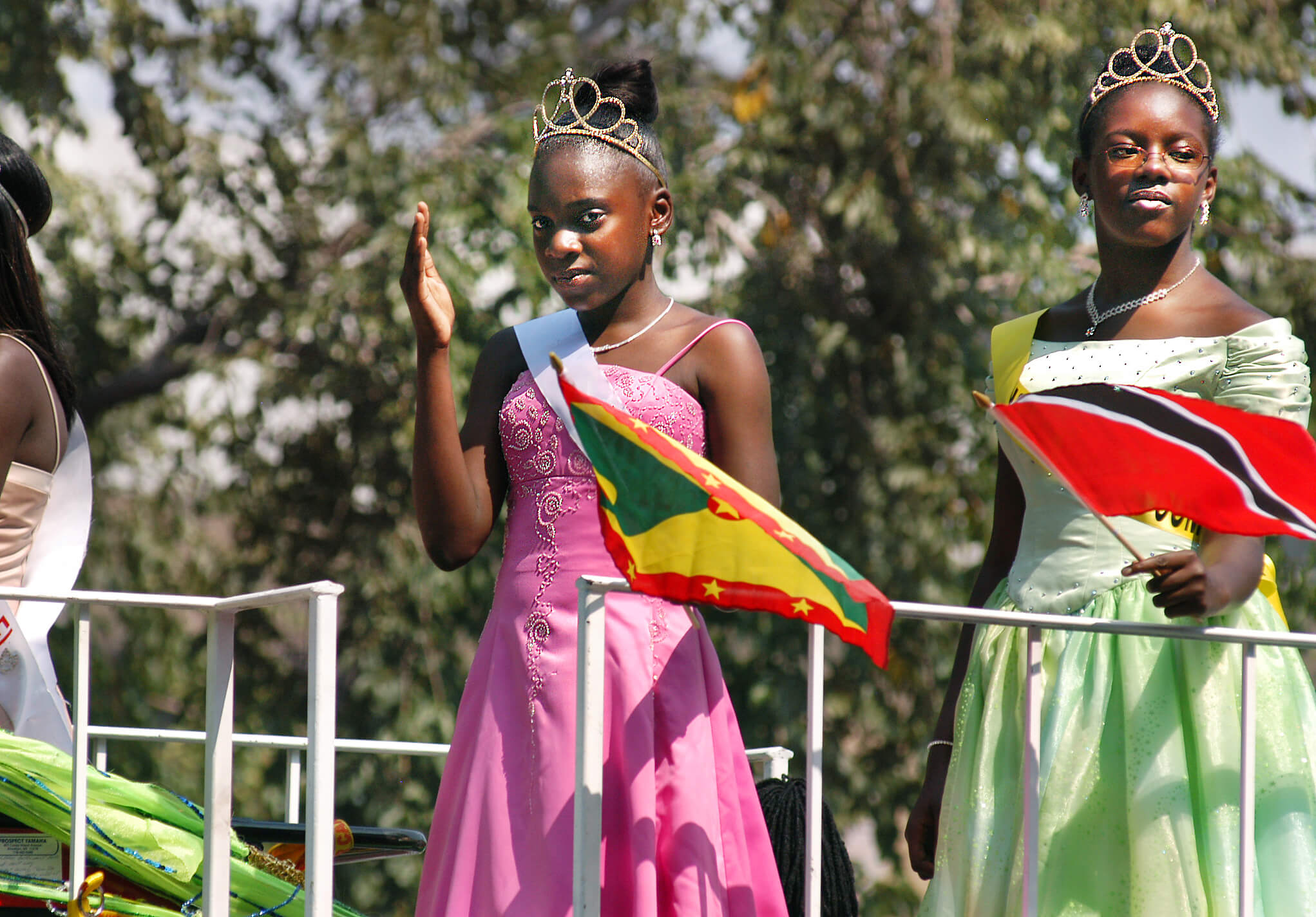 West Indian Day Parade, Brooklyn, New York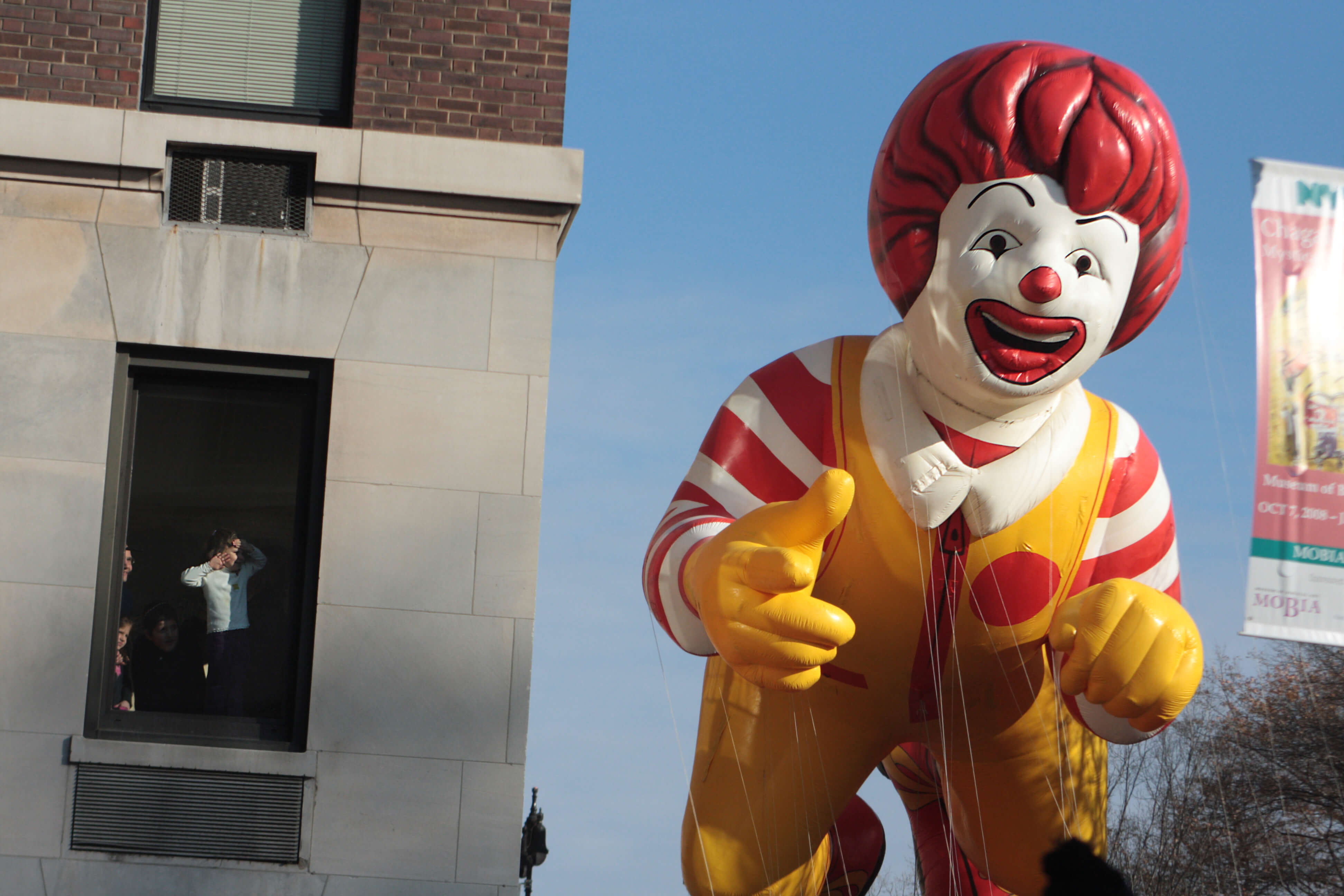 Macy's Thanksgiving Day Parade, NYC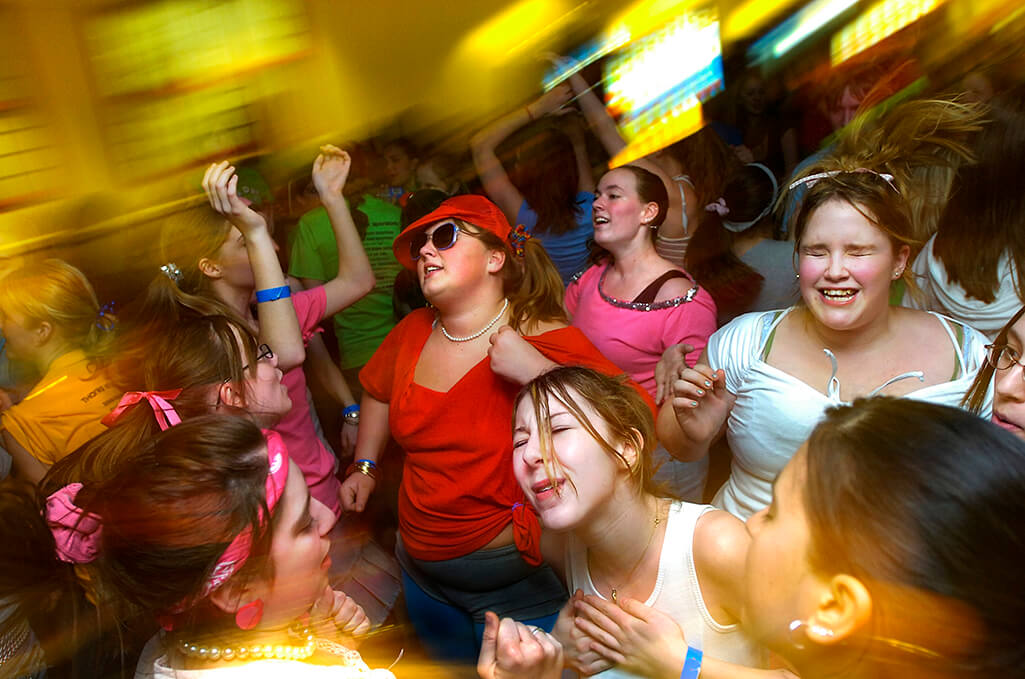 Dubuque Senior High School students, including Aly Dowda, center left, 16, party hard at an all night dance marathon fundraising event.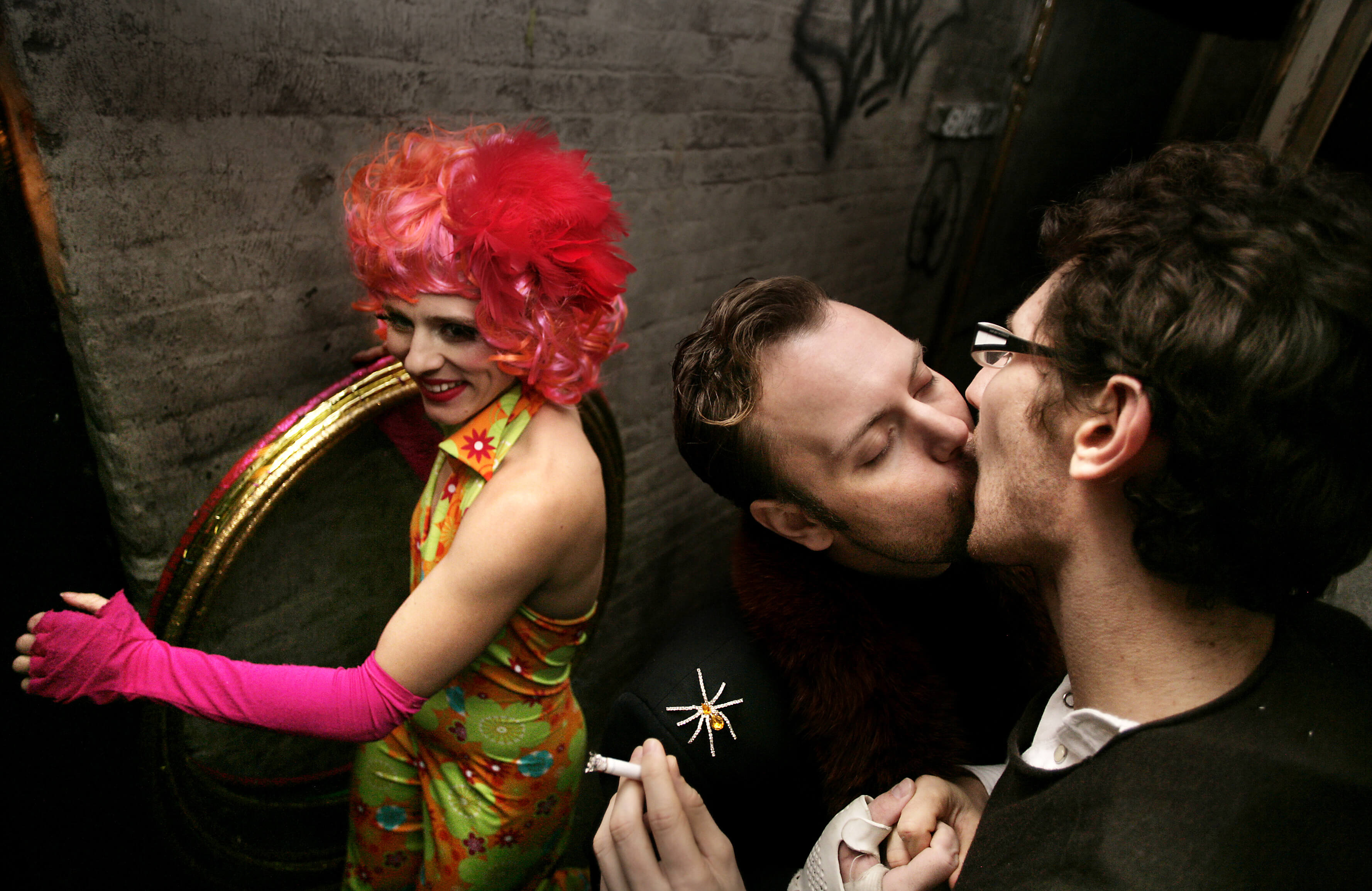 A stranger steals a kiss from a man he just met as a performer prepares to go on stage, in Williamsburg, Brooklyn.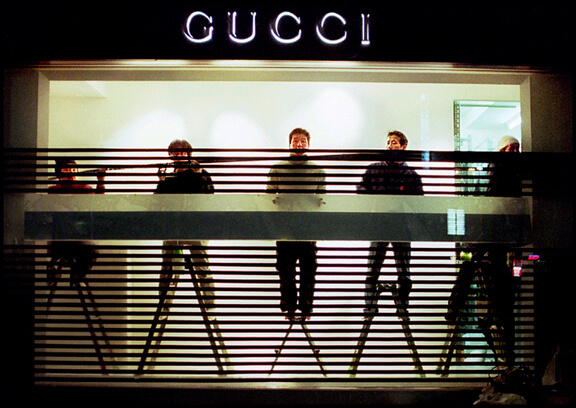 Staff work through the night to create a new window display for Gucci, in Tokyo, Japan.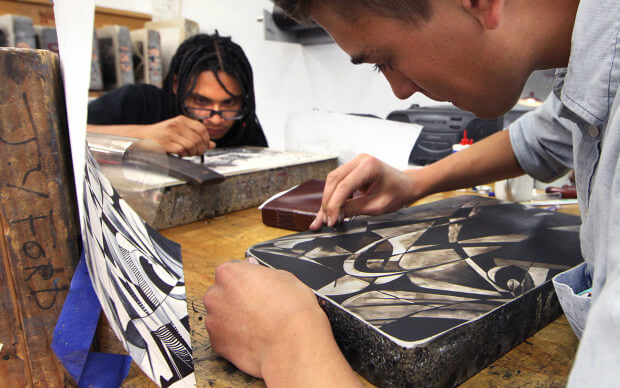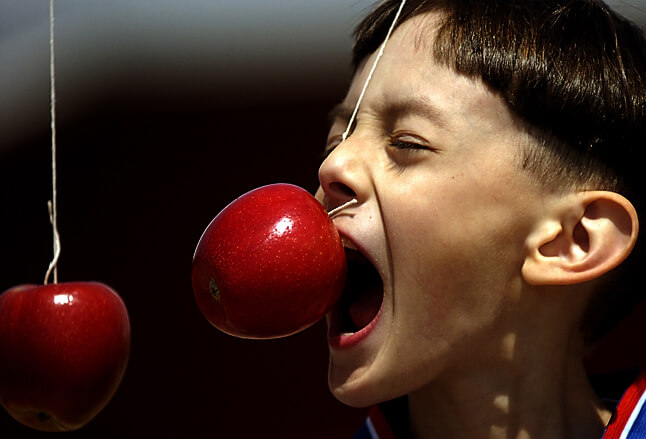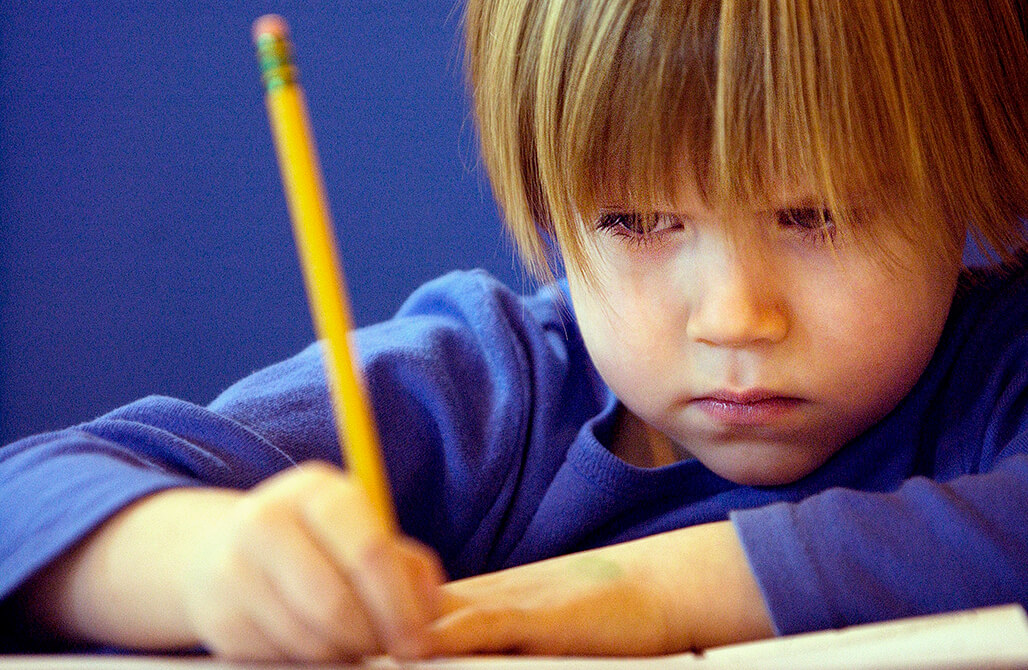 Morgan Hinman, 4, concentrates during testing at kindergarten registration at Fulton Elementary, in Dubuque, Iowa.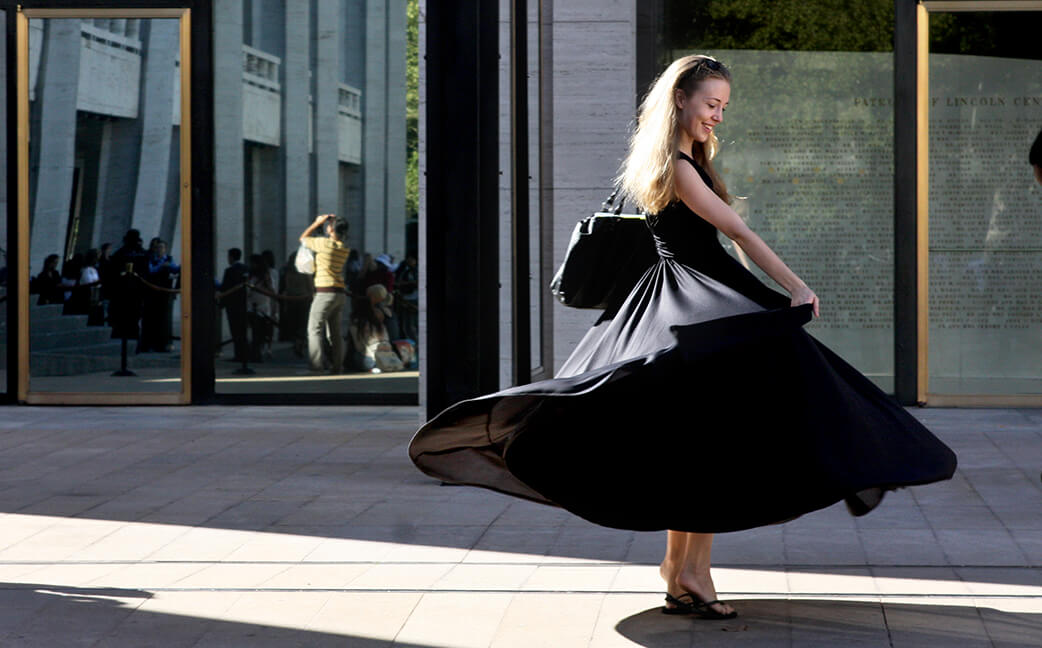 A woman spins her dress at Lincoln Center, in New York City.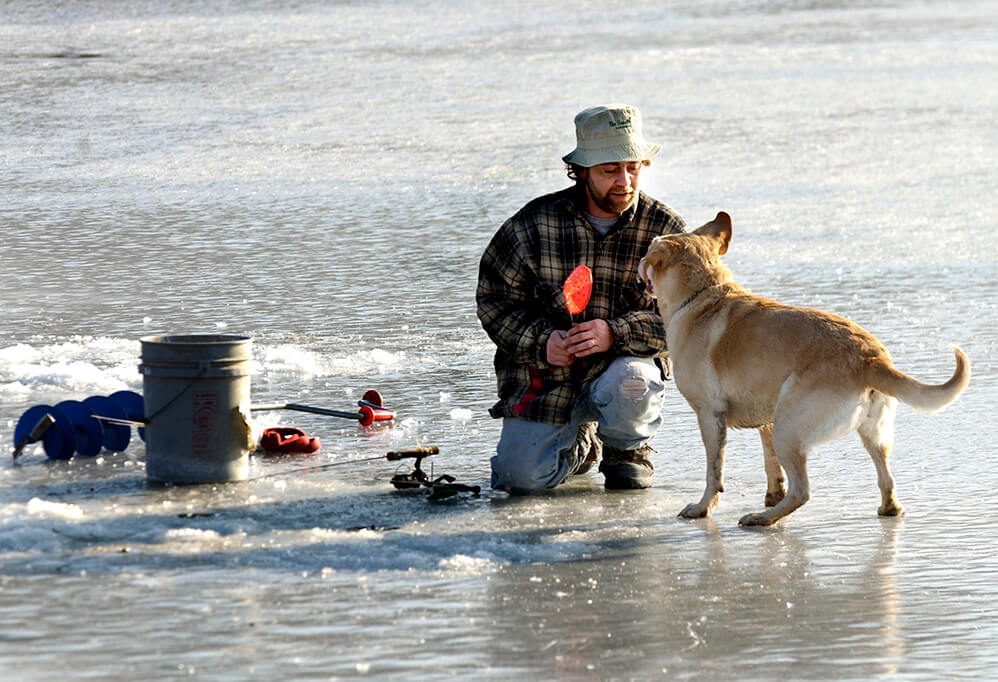 Mark Brockman shares a moment with his Golden Lab, Buttercup, while ice fishing, in Sageville, Wisc.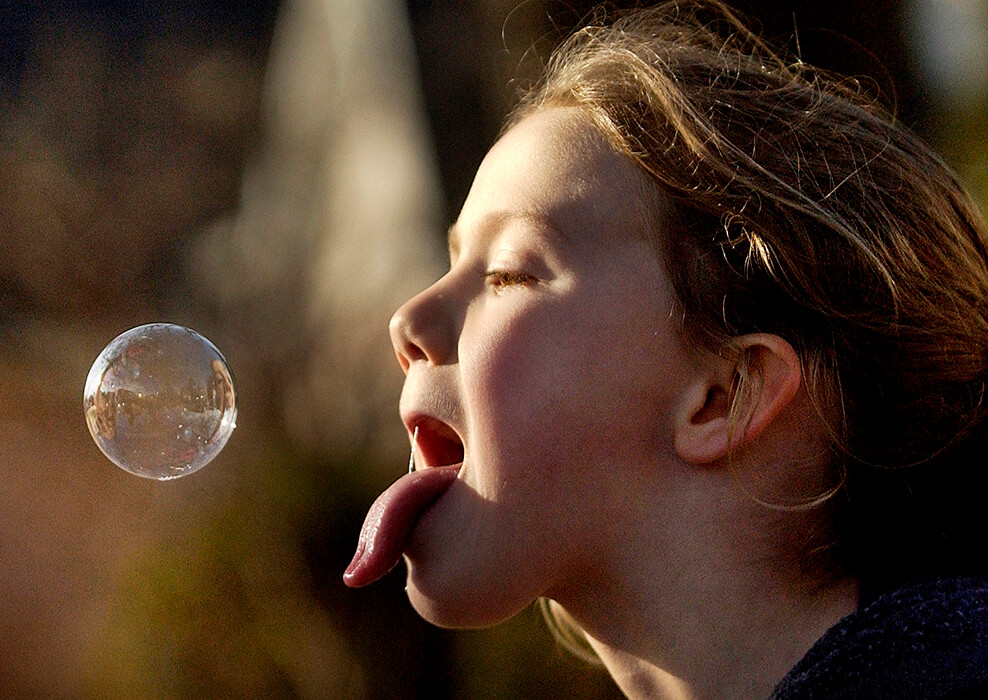 Alana Cooksley, 5, catches a bubble while playing in the front yard of her grandparents home, in Dubuque, Iowa.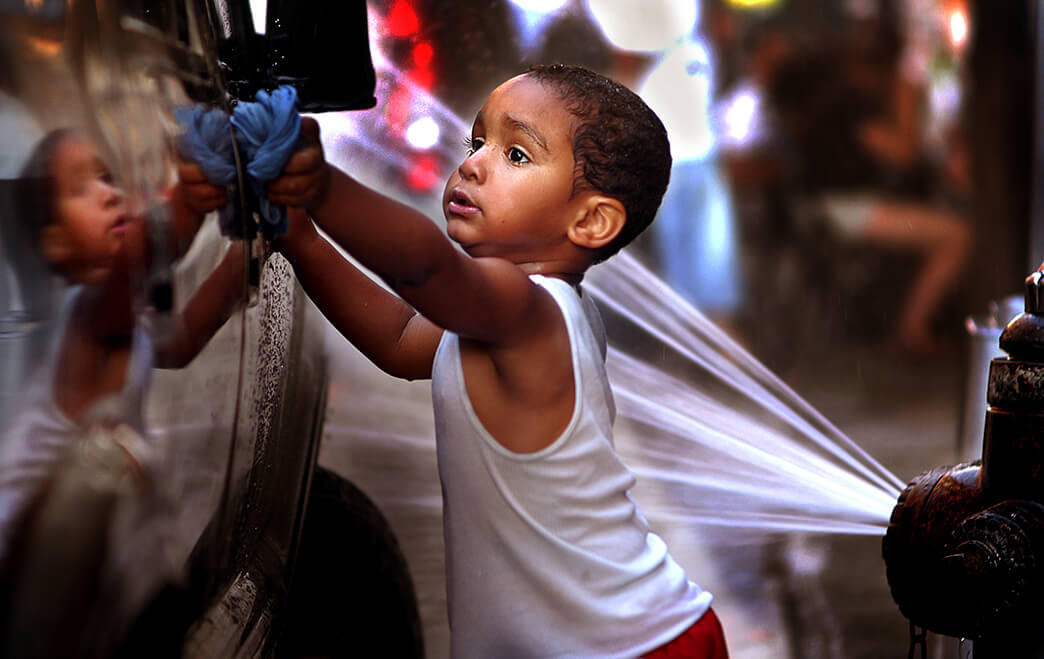 A young boy helps wash a car on a hot day in Brooklyn, New York.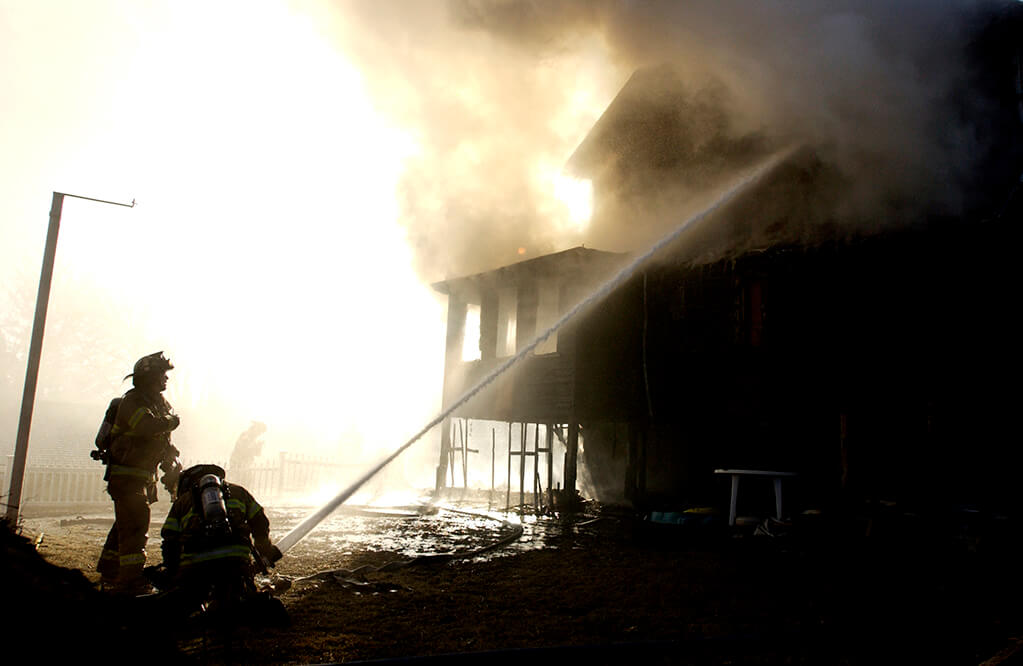 Firefighters hose the back of a house during a blaze, in Dubuque, Iowa.